About LogoBee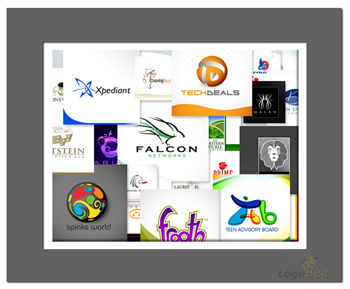 Multiple award-winning logo design and graphic design company.
Established in 2000, LogoBee, Inc. has been providing its customers with professional logo design services for more than a decade. LogoBee creates high-quality custom logo designs for all types of businesses around the world. Over the years, we have won numerous awards in the industry for our logo designs.
Our highly creative in-house logo design team works in a wide variety of styles to provide your organization with the most unique, fresh, and sophisticated logo design. Having our entire design team in-house enables us to guarantee consistently high quality work, better attention to detail, and more effective communication between clients and our graphic design team. You can be sure that every time you work with LogoBee, you'll receive the same professional, efficient, and friendly service that gave earned us a reputation for excellence in design and customer service, come back at any time and receive the same professional and on time services.
With our client-focused approach, we offer the best customer service in the business. We provide expert advice to help you find precisely the right image you are looking for, and to ensure that your logos are memorable and attractive to your target audience.
In addition to our custom logo design services, we also have a logo design template section with premade logo designs. Some of the designs are free to download, while others can be customized to fit your business for a nominal charge. We have also achieved great success in website design and print media graphic design. Please visit our extensive online portfolio (web design and graphic design) to see the range of our creativity and the high quality of our work.
Through the years, we have developed a wide network of LogoBee affiliates and log design and web design resellers around the world. Sign up for the LogoBee affiliate program is free, quick, and easy with our online registration form. You can also register through your project coordinator or by contacting our friendly support staff. Our user-friendly system tracks the sales and referrals, making recordkeeping a breeze.
As a member of the global community, we take our responsibility very seriously. LogoBee proudly supports the global non-profit community by holding an annual logo design makeover contest for charities and non-profit organizations around the world. Each year, LogoBee donates free custom logo design services to the winning organizations. We feel it is important to do our part to support these valuable organizations.
LogoBee is also proudly and eco-conscious company. We are constantly making strides towards reducing our impact on the environment and shrinking our carbon footprint. We have re-designed our work flow and our communication system to minimize printing, paper use, and energy consumption. We understand that being an eco-friendly company is more than just recycling. Our team here at LogoBee is dedicated to respecting the environment and pursuing environmental sustainability.
LogoBee has been a proud member of the global design community for over 10 years, and places great importance on actively giving back. We feel it is important to share with the design community, so we regularly post free graphic design material on our website. These freebies include free graphics, free Illustrator brushes, and more.
We also maintain a graphic design blog, where we share our opinions and keep the public updated of our activities. New freebies, announcements, and special deals are also posted on our graphic design blog. In addition, we can also be found on Twitter, Facebook, and MySpace.
We have also a free tutorial section where our designers share technique and expertise. Useful for all design skill levels, from novice to professional, LogoBee tutorials are full of helpful tips and insider hints. Each tutorial includes instructions that are easy to follow step-by-step, and a picture (or screen capture) to illustrate the progress.