Custom Logo Design
Multiple Award Winning Custom Logo Design Company
Satisfaction Guaranteed *
Unlimited Changes *
2 Days for Initial Logo Designs *
Up To 8 Custom Logo Design Variations *
2-4 In House Designers Per Project
FREE 500 Business Cards
Printed *
Online And Phone Support
Final Logo Design Kit Including Vector And Common Files
* With Selected Packages
Why Logo Bee?
Do not be fooled by the lowest prices advertised for custom logo design and crowdsourcing companies. If you value your time and care for quality, come to the professionals! From Logo Bee you will receive a personal design assistant with a direct contact and a select team of experienced logo designers working full time in our studio.
Avoid the risk of not knowing if you receive original work, clipart reused many times, or design copied from another source. Logo Bee takes full responsibility for the originality of the work created by its designers.
For over 10 years, we have satisfied thousands of USA, North American and World Wide clients with high quality custom logo design.

Recent Projects

Clinton Hart of the San Diego Chargers American NFL team recently had a custom logo design completed for his non-profit, 'The Clinton Hart Foundation.'

This Logo/Patch was Designed for Police Department of Lacey Township in New Jersey.

Kendra Todd, winner of USA NBC`s hit show "The Apprentice" sought Logo Bee`s custom logo design services for her real estate firm, My House. "Exclusive interview with Kendra"

Logo Bee created a team logo design for Playa Del Racing. In this photo, Jacques Lazier sports the team's custom logo design as he gets ready for the Indianapolis 500 mile race.

One of the recent projects at Logo Bee include Raise the Roof!: Hospitality Team Rally designed for Tim Hortons team motivational sessions.

Logo Bee was happy to design a custom logo for the TAB Boxing Championship Belt. Our graphic designers recently saw Adrian Diaconu win the light-heavyweight title here in Montreal.

One of our most recent graphic design projects involved working with Greenpeace, an international nonprofit organization.

We also designed a logo for Heritage Education Funds Inc.- one of Canada's largest Registered Education Savings Plan (RESP) providers.

This creative custom logo was produced for a painting & decorating contractor. This shows the diversity of our clientele and Logo Bee's commitment to every project.
REVIEWS
4.9

STARS OUT OF

35

REVIEWS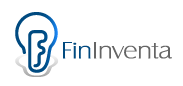 Outstanding customer support. The logo design team is very talented. Was a pleasure working with you!
5 Stars

Rodolfo Condessa
Managing Partner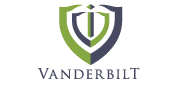 We provided very little info on how to do our logo design and you did a great job...
5 Stars
Matthew C. Vanderbilt President & CEO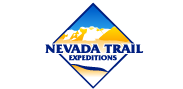 Thank you for a great logo design and website. Fantastic to work with. LogoBee is #1.
5 Stars
Trevor Owner
PRESS
Industry NEWS
21st Century Fox logo unveiled ahead of News Corp split
When News Corporation completes the separation of its news and entertainment divisions in a few months' time, the latter will be known as 21st Century Fox. That much we knew back in April, but now we're getting a look at the soon-to-be-independent company's logo. Essentially, it's a modern, flat, ultra-simple take on the Twentieth Century Fox logo seen for decades ahead of Star Wars, Alien, and other hits (the production studio will hold onto its current name and iconic logo).
theverge.com
Apple Wins Design Patent for Shanghai Store
Apple has been awarded a design patent for its retail store in Shanghai, according to Patently Apple. The store, located steps away from the Shanghai's Pearl Tower, features a cylindrical glass tower with the glowing, white Apple logo floating within...
www.pcmag.com
StumbleUpon gets a makeover: New design, new logo, new features
On Tuesday the company will unveil a totally redesigned website, a rebranded logo, and a new "channels" feature that lets users subscribe to content streams curated by celebrities, publications and brands...
http://gigaom.com
Welcome to Brand USA
Forget the old Red, White and Blue: America is to sell itself to the world via a multicoloured, 'percolating' logo by The Brand Union, launched yesterday...
www.creativereview.co.uk

Designer Wants To Copyright Steve Jobs Tribute Logo
Did you ever think to yourself that the silhouette of Steve Jobs might fit pretty nicely where the "bite" in the Apple logo is?...
ww.cinemablend.com
ARTICLES
Things you need to know before getting a logo design:
Related Topics: