September 8th, 2022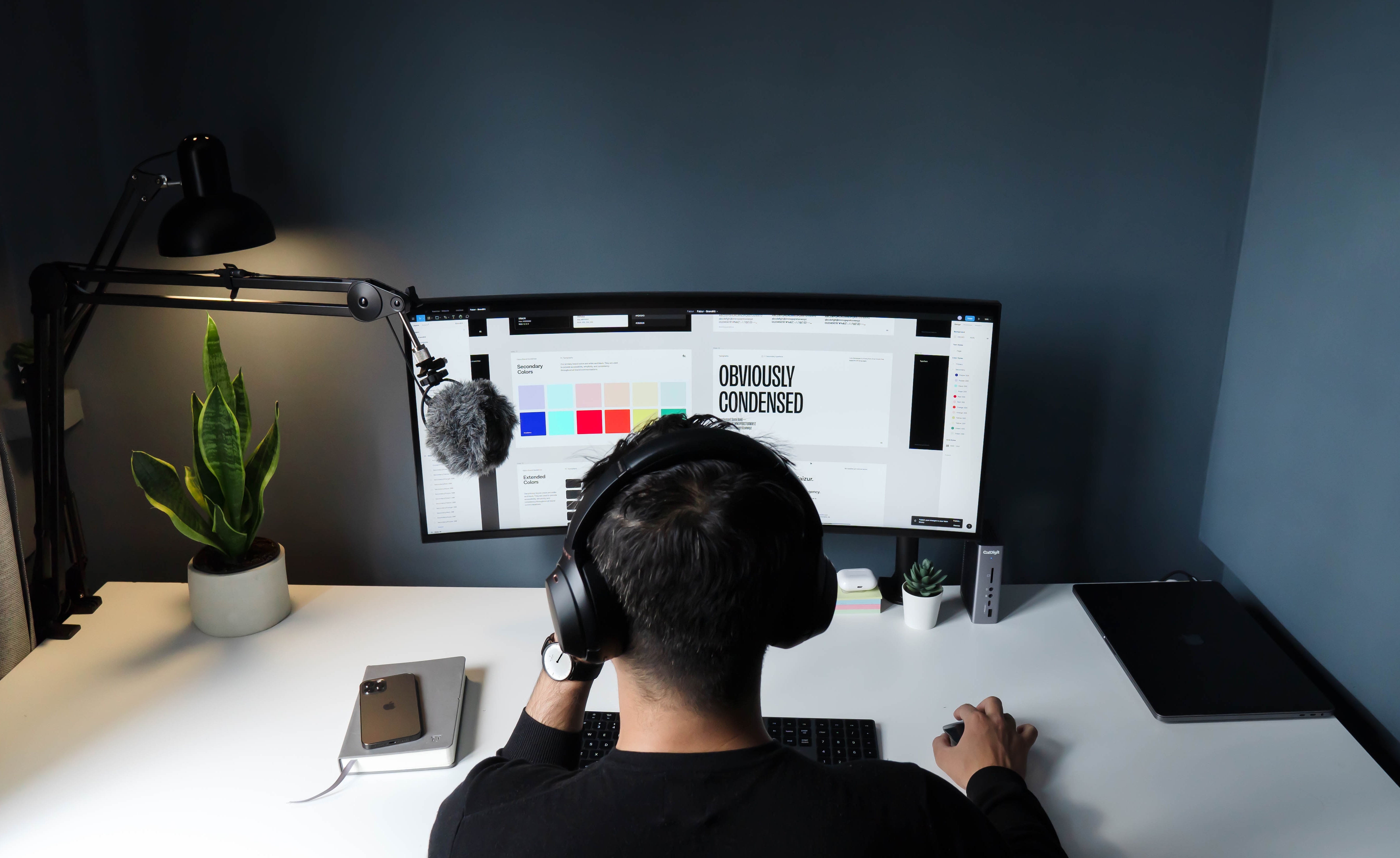 This is one question that can confuse a lot of people looking to get a logo designed for the first time. Even if you are looking to revamp the brand identity design or introduce a new one to the audience, this can be slightly tricky. You want to make sure that the logo is memorable and connects with the viewer in a short time. It's where the choice between logo creator tool and a paid graphic designer comes in.
Now, both these options have their pros and cons, and it's a good idea to keep these in mind before deciding. At the end, you want to go with a solution which saves time and does not exceed the budget for branding and promotion. The logo is one of the first things that people are likely to notice about your startup, small business or application. So, it needs to convey the right message and tell people clearly about your industry, products or services.
Since it's at the center of a branding strategy, business owners or corporations pay a lot of attention to creating a meaningful and timeless logo icon. Before anything else, you should focus on creating a relevant brand symbol to attract attention instantly and spread awareness. In order to make it easier, let's discuss in detail whether you should use a DIY logo creator or hire a logo designer.
Why Go for A Logo Maker Tool?
When starting out, you may not have a huge budget or a lot of time to search for options. This is where a DIY logo maker can be the ideal solution. You can find hundreds of different templates for ideas or inspiration and choose one that represents your business and industry in the best way possible. It is a good idea to go for such a tool as it allows people to create a brand design for their social media accounts, websites, business cards, flyers or brochures without requiring a lot of money.
Once you have the brand symbol or icon, you can easily create recognition among the target audience and even use it on packaging, merchandise and stationery. Here are a few reason why you should go for a free logo creator or DIY tool instead of hiring a professional:
No Design Skills Required
One of the reasons behind the popularity of logo makers is that they are quite easy to use and understand. For startup or small business owners, this works quite well because you do not have to be a skilled designer to create a brand symbol. If you are confused about how to begin, there are quite a few ideas that could set you in the right direction.
You can look through wordmarks or text logos, alphabets or categories like advertising logos, entertainment logos or auto & transportation branding. Try and brainstorm a few designs to simplify the process. This can help you find exactly what you want for your business and customize the style, fonts, colors or icons that represents the startup, web project or blog closely.
While designers can also find inspiration or create a logo for their projects in minutes, such software or platforms are best for those with no experience or skills.
Cost-Effective
This is the biggest advantage that you can have with a logo generator maker studio. If you choose a professional designer or graphic design agency, you need to have a flexible budget for branding. It can increase with any changes or variations that you might ask for during the process. Sometimes, businesses end up paying thousands of dollars to get an appealing logo design which can also fail to connect with the audience.
For startups or small projects, this can be quite costly and you may not have a huge budget for marketing and promotion. It's where a logo creator can be the ideal solution. You may download the relevant files in a few minutes and begin using the logo for branding on products, applications or websites.
It's cost-effective and an affordable option for people looking to save money without compromising on the quality of work.
Less Time-Consuming
The process of logo design can be quick or long, depending on your choice of a designer or a logo creator too. By going with the second option, you can save a lot of time and get a professional brand icon in minutes. It also allows people to make adjustments as they want instead of waiting for a draft or extending the deadline for a logo designer.
In case of multiple changes, it can take a long time for the deliverables to reach the client. So to avoid such situations, you can certainly choose a free logo generator tool which is quick and consumes less time.
Wide Range Of Styles
This is another reason why a lot of people prefer to create a brand symbol with a logo maker. You have a lot of styles or templates to choose from in each category, be it entertainment logos or restaurant & food logo designs. Browse through different ones and choose a type which can reflect your brand values in the best way. Given the range of options, you can avoid confusing your targeting audience and showcase the nature of work as well.
Should You Hire A Paid Logo Designer?
If you do not have problems with the budget and can accommodate a skilled professional, then this is an option that can be kept in mind. However, in the beginning, you may need to consider a few challenges which can slow down the branding or promotional campaign. Here are a few factors to focus on when hiring a paid logo designer:
Expensive
The costs can be quite high, sometimes, even going above $1000 if you hire someone with years of experience. So you might end up paying a lot of money or going over budget as well. Skilled designers can have a long process from the brief meeting to handing over the deliverables. They may also charge additional for reviewing the changes and making more than two to three edits in the design.
Given the time consumed and effort required, this might be quite an expensive option. Since you want to focus on growth and creating more recognition when starting out, investing a huge chunk of money in logo design could be difficult.
Even businesses with a good budget for branding and promotion may have to consider this carefully. Hiring a paid design requires a lot more money than creating a logo with a DIY tool and you need to think about the costs before making your choice.
Takes A Long Time
The design process of a skilled professional begins from an initial meeting where you discuss the guidelines for your branding and can take weeks or months. Most designers include the number of changes or revisions before deciding on a payment. If you want to send any more edits, they can charge additionally for adding or removing the elements.
This can typically take anything from two to three weeks to a month. While you can always set a deadline, it may need an extension if there are adjustments in the brand design. So if you are looking for a quick and easy way to create a logo, this might cause things to slow down.
Limited Styles
You may not be able to browse through a lot of styles or formats and have limited choice within a designer or agency. Most designers can create a design that you want in a given amount of time but you need to give them clear guidelines or a brief.
There may not be the opportunity to look for inspiration or even ask for a demonstration as that could require additional charges. So, consider this carefully if you are looking to browse through different formats or styles and brainstorm ideas.
So, Should You Use A Logo Creator or Hire A Designer?
In the end, only choose a free logo creator if you are looking for temporary and affordable logos but for more quality consider hiring a graphic designer. Hiring a graphic designer who can create original design concepts for your brand identity is more valuable because you can own the copyrights as well as use it any way you want – with no restrictions.