November 16th, 2018
1. What are ready-made themes?
Are you looking for an easy way to create a website for your company? If your answer is yes, this post is for you.
Ready-made templates are a magnificent tool for launching a website, even if you don't have many coding skills or experience. Developed and designed by specialists, ready-made themes take into consideration the peculiarities of different companies making your business competitive within the niche.
So, this post presents a brief review of 20 best-selling templates, including some popular WordPress themes, for various companies. Don't hesitate to read the information and choose the theme that you find most appealing.
2. A collection of 20 Flagship & Best Selling Templates
Monstroid2 - Multipurpose Modular Elementor WordPress Theme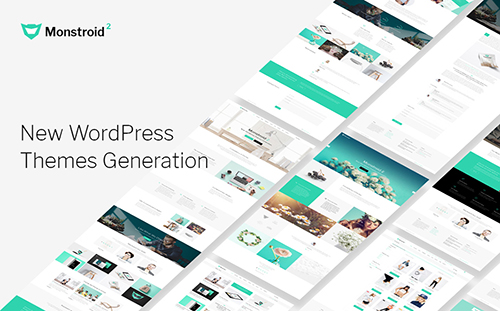 October 9th, 2018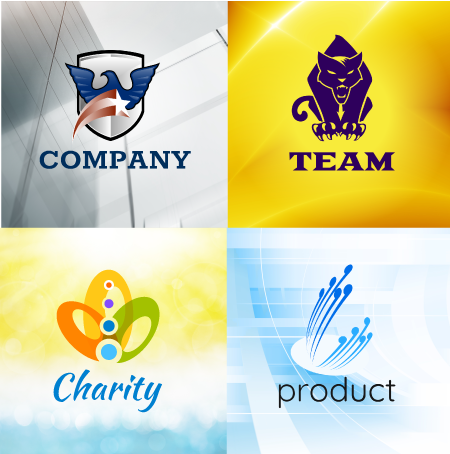 LogoBee is proud to release its brand new Logo Template Editor tool. While custom logo design has always been and remains our focus, an oft-overlooked aspect of our business is our selection of pre-made logo templates, perfect for the startup company on a tight budget. Our entire impressive collection of approximately 3000 logos has been made available to download free of charge in PNG format (while the high-quality, interactive SVG Vector files for them are available for only $39), or for a fraction of the cost of a custom logo if you choose to have some changes made to them by our professional designers. This collection contains logos fit for corporations, hi-tech companies, medical suppliers, law firms, environmental companies and phone apps – among others – and is continuously being expanded, ever widening the possibilities available to our clients.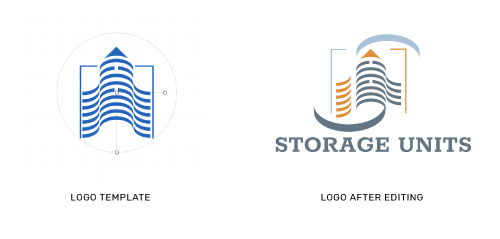 Read the rest of this entry »
January 9th, 2018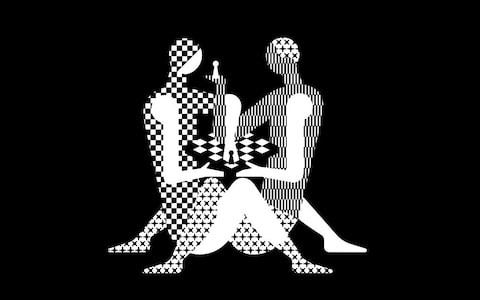 What comes to mind when you think of chess? Quiet intensity, tactics and combinations, predicting the opponent's next move, the ultimate battle of wits? If you said "steaming hot sex", either you have a very interesting fetish or you are the designer of the logo for the 2018 World Chess Championships in London. Maybe both.
Read the rest of this entry »
November 1st, 2017
From logos to business cards, websites to brochures, a font can make or break a medium. The right font can draw attention to your material and make it pleasant to read. But where can you find cool and unique fonts without having to pay extra for them?
Google's font collection is an amazing resource for beginner designers and pros alike. With 846 fonts in more than 135 languages currently available and more to come, you are certain to find a font for any occasion. Every font in the collection is completely free to download, so even low-budget projects need not compromise on font quality.
We at LogoBee have decided to compile 26 of the most beautiful cursive and brush Google fonts for you, from very formal and elegant script fonts such as Monsieyr La Doulaise and Roundhands to cool vintage fonts such as Lobster and Pacifico. Enjoy the primal, earthen beauty of Rock Salt, the fine, ethereal charm of Euphoria, and many other fonts that will help you add a personal touch to your projects.
1. Arizonia font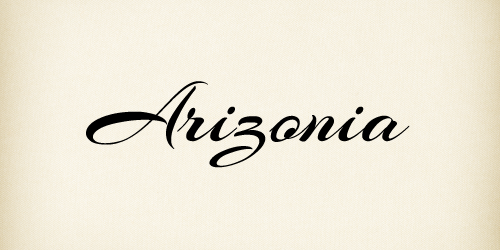 https://fonts.google.com/specimen/Arizonia
Read the rest of this entry »
March 29th, 2017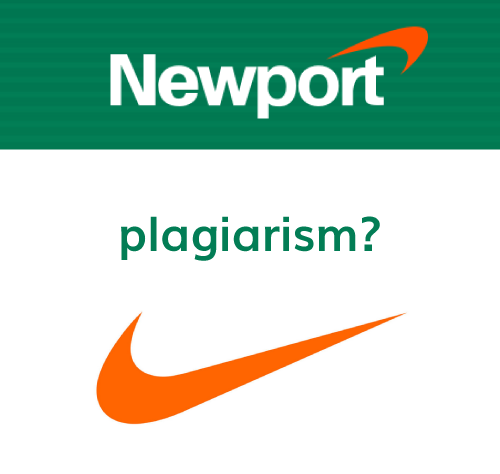 Logo design plagiarism controversies are one of the most common topics our blog deals with. However, even as we defend some designers and accuse others, you may have noticed that we have never approached things from a purely legal perspective. Why?
Read the rest of this entry »
January 26th, 2017
If you are a fan of tennis, you are probably following the Australian Open, and if so, you may have noticed that just about everyone, aside from Federer, seems to be wearing the same Nike outfit for whatever reason, right down to the sneakers! Not exactly convenient for telling one athlete from the other. How funny that the logo for the tournament should suffer from the exact same issue as well?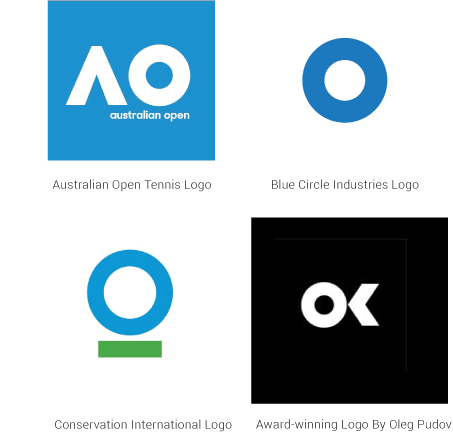 The updated logo of the Australian Open has made very few fans so far. According to a poll conducted by The Huffington Post Australia, 66 percent of respondents prefer the old logo over the new one. The overwhelming opinion is that the replacement simply fails to convey the essence of the tournament as well as the old logo – depicting a tennis player in the glare of the scorching Australian sun – did.
Read the rest of this entry »
December 20th, 2016
If father of psychoanalysis Sigmund Freud is to be believed, the human mind revolves mostly around sex. Looking at some of the logos on today's list, it's easy to see where he was coming from – no pun intended. None of them have been created for companies that deal in sexually explicit goods and services, yet they look like they might as well have been. Whether their designers' sexual urges and frustrations drove them to subconsciously draw genitalia or whether the viewers' perverted minds caused the misinterpretation of completely innocent designs matters little – one way or another, one they still prove Freud was right.
A word of warning: this article does contain some suggestive imagery and potentially inadequate language, and may be considered mildly NSFW depending on the standards of your workplace.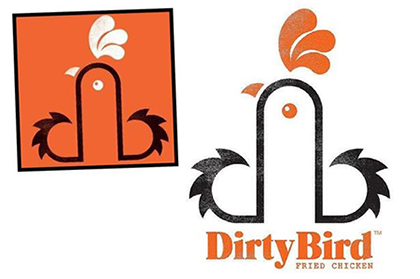 Read the rest of this entry »
October 26th, 2016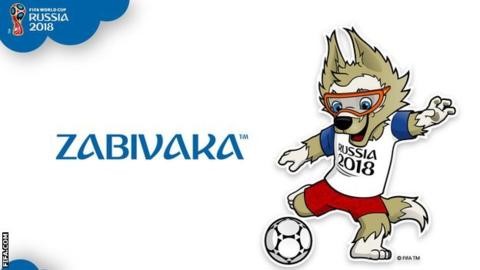 Out of the three prospective official mascot designs for the upcoming 2018 FIFA football World Cup in Russia, Zabivaka the wolf was chosen by a landslide, easily beating the competition – a tiger and a cat. He is a charismatic character, whose official biography describes him as "charming, confident and social", and as "a fair player, [who] values his team members and respects his opponents". Yet, unbeknownst to most translators, his name tells a different story…
Read the rest of this entry »
August 26th, 2016
You may remember the story of the logo designed by Kenjiro Sano for the 2020 Olympics. The designer was accused of plagiarism by the Théâtre de Liège in Belgium. Sano denied the allegations, and I for one believe that the similarity of the two logos was coincidental, as the basic elements they use can be found in abundance in many types of art.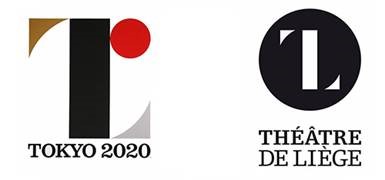 I would now like to bring your attention to the new, officially approved logo for the 2020 Tokyo Olympics. I feel like this concept is a little too similar to the logo of the 1972 Munich Olympics. In any case, though some people might prefer the new logo, in my opinion, the initial concept had more originality going for it. It looked unique in its own way and had more thought put into it.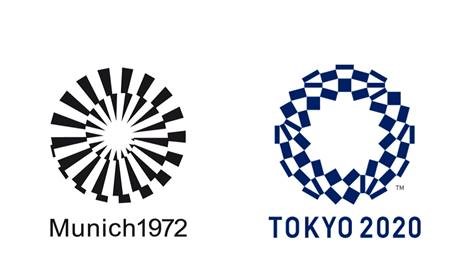 Read the rest of this entry »
August 10th, 2016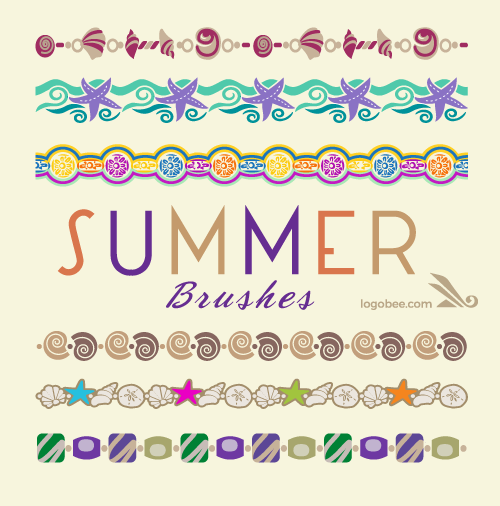 The follow-up to our summer-themed frames is finally here! This time, we have a set of brushes for you to use at your convenience! They are more flexible than fixed frames, so you can do so much more with them!

You can easily reshape your frame…
Read the rest of this entry »
July 13th, 2016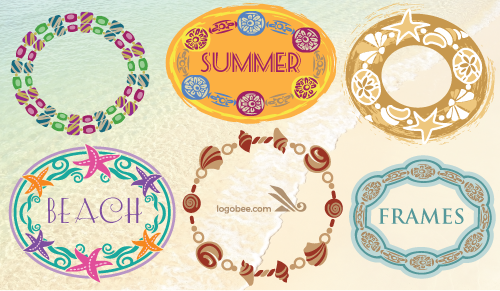 Summer is in full swing! To celebrate the warm season, we have prepared a special treat for you: a set of six summer-themed frames available to download and to use for free.

With imagery such as seashells, sea stars and flowers, these bright and colorful frames can be easily integrated into your logo project or graphic design work, and are bound to evoke the idea of a happy summer vacation.
Read the rest of this entry »
May 3rd, 2016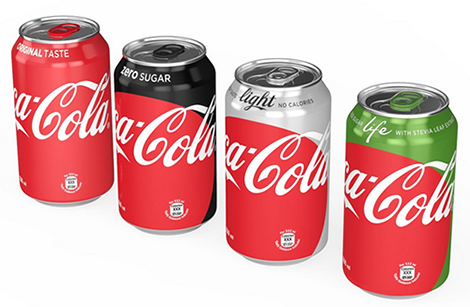 Red is Original. Silver is Diet/Light. Black is Zero Sugar. Green is Life. That's how it has always been… but soon, it shall no longer be so.
Read the rest of this entry »
March 29th, 2016
Tesla uses a logo with a double meaning to get around branding issue that prevented them from spelling out the word "sex" with the names of their new car models. Yes, really.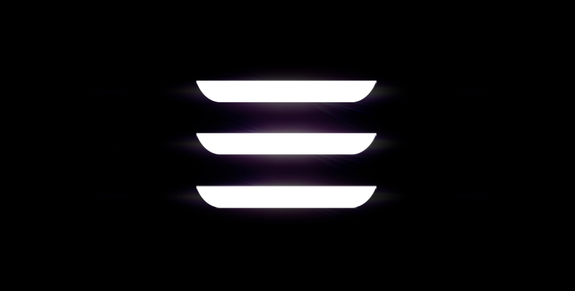 Read the rest of this entry »
March 23rd, 2016
The changes underwent by Twitter's bird logo demonstrate the popularity of cleaner, simpler logos in this day and age.
The famous (or infamous, depending on how you look at it) social media site Twitter is celebrating its tenth birthday. Over its ten years of existence, Twitter has gone through a multitude of logos. We have discussed some of them before, but very little weight in the article was given to the main attraction: Larry the Twitter bird itself, which has undergone some interesting changes over the course of its existence. This article aims to correct the oversight.

Read the rest of this entry »
March 22nd, 2016
Palm Beach jeweler accuses actress Reese Witherspoon of plagiarizing her Magnolia Collection's logo and using it for her clothing line Draper James.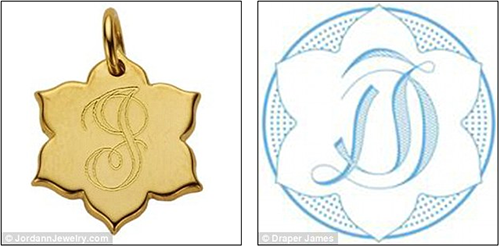 Read the rest of this entry »