July 19th, 2021
PowerPoint presentations have become an essential part of daily business life in a corporate environment.
For your convenience, we have created a series of different PowerPoint theme templates that may be suitable for your presentation, depending on type of your business. We used slightly edited versions of logos taken from the Logobee Logo Maker to complement each PowerPoint design. On the right side of each image, you can see the original unedited logo template. All PowerPoint files are free to download.
PRINT AND DESIGN SERVICES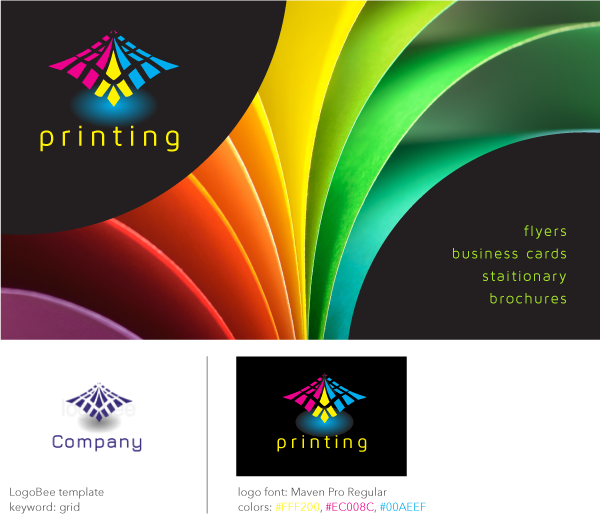 Vivid and colorful style that channels the most creative aspect of the design spectrum. It is meant to convey a sense of unbridled energy and unlimited imagination. The idea is to evoke feelings of ingenuity and talent. The logo icon is digitalized to reference digital printing and is done in CMYK colors. The logo name is written in a simple font without capital letters to highlight modern technologies.
Download Print Shop Powerpoint
Logo Font: Maven Pro
Read the rest of this entry »