July 22nd, 2021
When it comes to a sports team's branding, the logo is the most critical element. In addition to being at the very heart of brand recognition, it can also help build an audience – or, in the case of a sports team, a fan following. The logo demonstrates a team's fundamental values and helps set the team apart from the competition, providing supporters with a powerful symbol to identify with and rally around. These logos must be easy to recognize and striking in any format, be it on jerseys and helmets, on and around a sport field or upon the tv screen. Sport teams update their logos frequently to remain up to date and attractive to fans.
With that in mind, let us take a look at some of the logos to have recently been unveiled as teams seek to follow the design trends of this new year. These logo designs may serve you as sources of inspiration in creating your own perfect sports team logo
1. Political correctness is the new name of the game
While teams modifying their logos and company names to remove racist elements and other unfortunate holdovers of years past is not new, this trend has really picked up steam following the advent of the Black Lives Matter movement. It can, however, be a challenge for a team to change its design identity without losing the elements that resonate with its fans.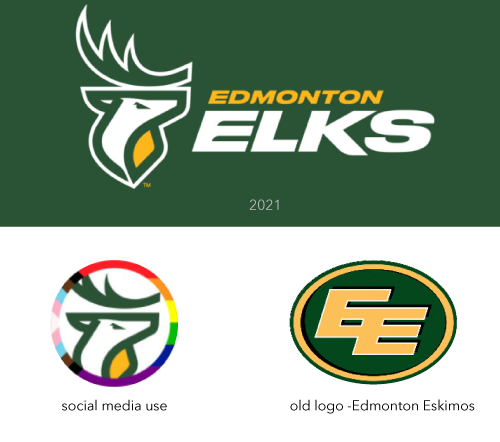 The Edmonton Elks is the new name of the CFL team formerly known as the "Edmonton Eskimos", keeping the iconic initials "EE". The designers created a modern elk symbol and used the letter "E" from their old logo.
Read the rest of this entry »