January 30th, 2014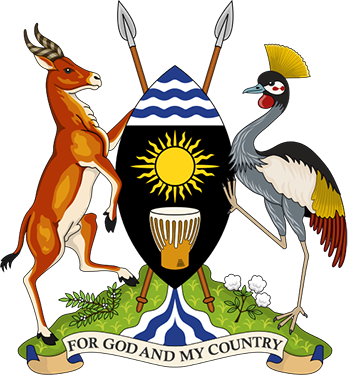 In recent years and months, the African nation of Uganda has hit the headlines for all the wrong reasons – its poor record on human rights, a discriminatory legal stance on homosexuality, and widespread Government corruption to name but a few sticking points.
But despite its dubious politics, Uganda wants to encourage tourism from within Africa and outside. To this end, the Uganda Ministry of Tourism, together with the Uganda Tourism Board, has launched a competition that invites professional or wannabe designers to come up with a new logo for Uganda's tourist industry.
A prize of 10 million Uganda shillings (approximately $4,040 USD) will be awarded to the creator of the winning design, which "should ideally represent Uganda's unique combination of natural and human endowments, Uganda's warmth and hospitality, Uganda's entrepreneurship and workforce versatility, Uganda's geo tourism destination potential, Uganda's investment opportunities and Uganda's commitment to sustainable development."
Not knowing much about Uganda (other that what I read in the newspapers about its political troubles), I did a little research. Known as 'the Pearl of Africa', Uganda has some stunning scenery, game reserves, and – the jewel in the crown – the Bwindi Impenetrable National Park, which is home to half of the world's small population of mountain gorillas.
But I feel uneasy. While on the face of it there is, it seems, plenty to attract visitors to Uganda, I fear that only the hardiest travellers would brave stepping into a country that is rife with political unrest. Even putting aside personal safety, could I travel to Uganda from a moral point of view, knowing that the government's strictly enforced views on sexual orientation and gender equality are so far removed from my own? Could I be sure that the money generated from my tourism would benefit the people who really need it, or would it end up in the hands of Uganda's political elite?
How would you feel about designing a logo for Uganda?
To find out more about the logo design competition, please click here: http://tourism.go.ug/index.php?option=com_content&view=article&id=69&Itemid=367.
About the Author:
Although her primary niche is in scientific writing and editing, freelance writer Lisa Martin is also a creative type with an eye for design. She regularly works alongside graphic designers and as such has a keen interest in the development of logos and branding.