January 20th, 2020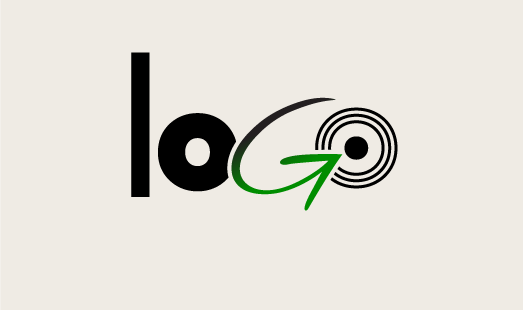 To no one's surprise, in the modern digital world, more and more services are offered online. Logo design is one of the most popular services provided online, consequently, there are many options you can turn to when it comes to getting your design created. It's important to take them all into consideration and weigh them to make sure you're getting the best value for your money.
The following article details the characteristics, benefits and drawbacks of each of the 5 primary types of logo design service offered online: custom logo design by in-house professional designers, crowdsourcing, outsourcing, marketplaces, and do-it-yourself Logo Makers.
Custom Design by In-House Designers

This is probably the oldest and arguably the most "reputable" form of logo design service. It is offered by established design firms that can afford to keep professional designers on staff. You can always contact the company and receive professional consultation directly from its designers. Their services have set pricing structures and a firm delivery time. Some may still utilize an hourly rate, but most have switched to a "package deal" where the client pays a set price depending on the package they choose. The price of custom design usually ranges between $200 and $800.

Pros: This is one of the most reliable forms of logo design service. Most logo design companies have a delivery and quality policy and operate on a "satisfaction guaranteed" basis. By dealing with a reputable company, you are certain to receive professional custom design work from experienced and professional in-house logo designers, most of whom have years of experience in this field of work. You can always receive professional phone or online support and talk to your project manager or designer directly if need be. You will be presented with a full kit of professional logo files for web and printing use. All designs should be delivered within established timeframes with no additional fees charged. As the company's reputation is at stake, the work produced according to client's specifications is almost always original and unique – no templates/clipart nor plagiarism.

Cons: The number of samples you may choose is limited by the number of designers the company can assign to your project. Packages (especially those in the lower cost tiers) may have a limited number of options and changes (if you are still not satisfied after a certain number of rounds of changes to your design, the company may reserve the right to stop working on your logo).

Examples of top logo design companies employing in-house designers : LogoBee.com, LogoMotive. Chermayeff & Geismar & Haviv
Crowdsourcing
This service platform functions like a forum where any designer can choose to join and work on your project. You can post your logo requirements with the price (bid) you're offering and wait for the designers (crowd) to present you with some ideas. The price for this service usually ranges from $200 to $500.

Pros: This type of platform usually yields the greatest number of designs to choose from, as many designers work on your project. Since only the winning designer receives the money, designers must compete to earn your satisfaction.

Cons: Due to the complete lack of control of the designers that join the crowd, you are not guaranteed quality work. Clients are left to choose the logo on their own, but as most clients do not have a designer's eye for quality, there is little guarantee that the logo chosen is the work of a professional and not some student or amateur.
Crowdsourcing additionally offers almost no defense against plagiarism. There is no control whatsoever over the designers, who may even live overseas, so most crowdsourcing companies waive any responsibility when it comes to ensuring the originality of the design the client receives. As designers work on unregulated schedules and are all located in different countries and time zones, the work process may be somewhat skimpy. The crowdsourcing process does not allow for any phone communication with the designer.
Finally, there exists a correlation between the amount you are willing to bid and the number of quality designers attracted to your project. Since crowdsourcing does not guarantee that each designer gets paid, it tends to be an unattractive option for seasoned professionals and instead tends to attract people struggling to find a job in the field, such as students, unexperienced designers and those living in poorer countries.

Examples of crowdsourcing companies: 99design.com,
Outsourcing

This process is akin to thecustom in-housedesign platform, the difference being that the company you deal with serves as an intermediary between you and the actual creator of the logo, instead of creating the logo itself. There are two types of outsourcing: the white label set-up (wherein a design company hires another design company to produce the work) and the freelance set-up (wherein a company has a list of freelance designers that supply the work for them). Dealing with a white-label company has all the pros and cons of the in-house design process, with one extra con – the information you provide must be relayed to a third party and some of the subtleties of your request may be lost in the process. The freelance set-up, meanwhile, has its own set of issues, as freelancers often work on an unstable schedule and the company constantly needs to hire more providers, which may lead to quality fluctuation. The price for an outsourced logo usually ranges from $200 to $500.

Examples of outsourcing companies: DesignBackOffice
Marketplace

This logo design process works in a way of a forum. The client is providedalist ofdesigners, from which they may select an individual designer. You can negotiate the price and see the designer's work before hiring them. The price usually ranges from $200 to $500.

Pros: You can hand pick a designer specializing in a specific style to create your logo.

Cons: You are limited to a single designer's style and ability. There are no set packages nor deals, each designer has specific rates and delivery times. Most marketplace designers do this work on a part time basis, so communication may suffer. As with crowdsourcing, there are no guarantees regarding the originality of the work, as marketplace companies are not responsible for the designer's work.
Examples of Marketplace sites: Freelancer.-, Fiverr
Logo Maker

This is the most recent boom in the logo design field: the "make-your-own-logo" platform. There are a few different spins on this process depending on the website you use, but the main concept is that you are given a choice of pre-existing logo templates to choose from. Even though these templates are not original, with some minimal adjustments to the logo name, color, font, and layout, you can tweak them to personalize them for your company. This is the best choice to get a NON-original logo design for a very low cost. Some Logo Makers provide their services completely free of charge, while others may charge a small fee of $20 to $50 or ask the user to sign up using a social media account and advertise the product on said account.
Pros:Cheap price and fast turnaround. You can create your logo practically for free in minutes.

Cons: The design concept is not original – you may find businesses using a similar logo concept as yours. There is no way to create a logo using an original font or playing with the company initials. You must have a good eye for design to select and produce a good quality-looking logo.

Some examples of online Logo Makers: Lgobee Logo Maker, Wix, Canva
About the Author:
Pavel Rokhmanko is the owner of LogoBee, with over 20 years of experience in the field of logo design.