October 1st, 2015
In an effort to keep up with the changing and varied needs of travelers, Best Western is the latest hotel chain to undergo a facelift.
No longer to be known as Best Western International, the chain will now be called 'Best Western Hotels & Resorts', reflecting the variety of property types on offer around the world – and some new ones.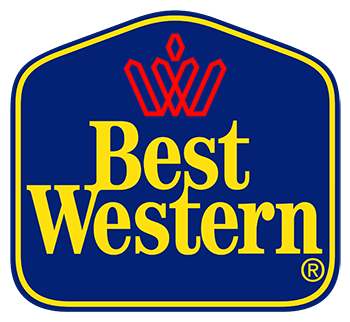 The old Best Western logo
As well as a more contemporary corporate logo, and updated versions of its budget, executive and premier brands, Best Western is also launching a new line of 'budget boutique' properties called 'Glo'.
These will be new-built hotels, rather than modernized existing properties, in secondary cities, targeted to younger travellers with disposable income. The rooms will be compact – designed to maximize occupancy while at the same time offering a contemporary, boutique hotel feel. All hotels will feature a signature neon stripe on the side of the building and a neon 'Lite Brite' wall behind the welcome desk.
CEO David Kong, who has been in charge of the 69-year old company since 2004 said: ""We are very much a different company today and if we maintain our current logo or do minor tweaks, it wouldn't do us justice. We wanted to signal something exciting and different."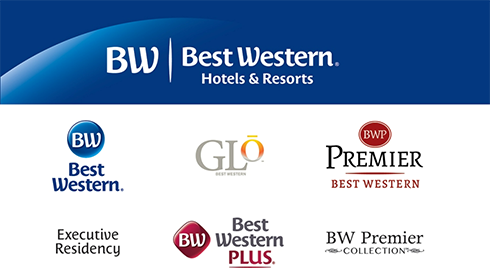 The new suite of Best Western Hotels & Resorts logos, including new brand 'Glo'.