July 6th, 2021
LogoBee Logo Maker was highlighted among the most powerful graphic design tools and services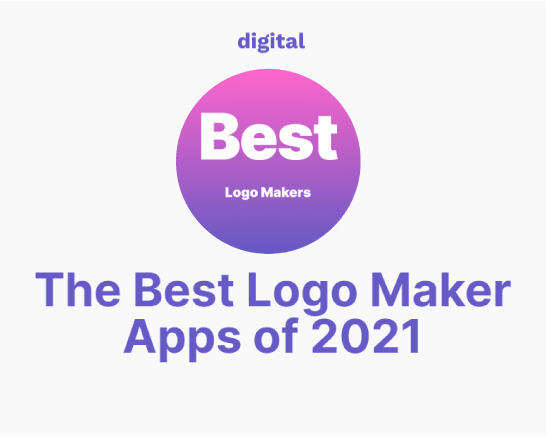 Los Angeles, California– Digital.com, a leading independent review website for small business online tools, products, and services, has announced LogoBee Logo Maker among the best logo maker app of 2021. The top solutions were evaluated based editing, collaboration, and integration features.
LogoBee Logo Maker and other highly rated platforms provide standard and advanced tools for text, images, and full-spectrum color editing. It is also critical that these programs integrate seamlessly with other popular applications to ensure compatibility for file formats. Experts at Digital.com recommend logo maker systems that allow users to effectively collaborate during the design process. LogoBee Logo Maker stands out from its competitors by offering free social media package files and providing an impressive amount of customization, allowing users to play around with icon elements, colors, gradients and transparency, with a wide range of available fonts as well. Our software provides filtering by categories and key words. Custom logo design is available to businesses looking for more unique logos based on their sketches and ideas.
Digital.com's research team conducted a 40-hour assessment of over 50 solutions across the web. To access the complete list of best logo maker apps, please visit https://digital.com/logo-maker
ABOUT LOGOBEE LOGO MAKER
LogoBee Logo Maker offers 5000+ high-quality logos for all types of business with free download of logo files for social media. All templates are fully editable and supported by more than 100 modern fonts. A great selection of abstract logos with double meaning and deep symbolism is available for startup businesses. To learn more, visit www.logobee.com/logo-maker.
ABOUT DIGITAL.com
Digital.com reviews and compares the best products, services, and software for running or growing a small business website or online shop. The platform collects twitter comments and uses sentiment analysis to score companies and their products. Digital.com was founded in 2015 and formerly known as Review Squirrel. To learn more, visit www.digital.com.