March 14th, 2014
We recently reported on the underwhelming response to the announcement of a new logo for Canada's 150th birthday. Following this, Canadian national newspaper The Globe & Mail recently launched a competition to see if Canadian designers can come up with a better alternative to the existing logo for the city of Toronto.
You can view the eight logo designs shortlisted by visiting The Globe & Mail wesbite here. However, the one logo design that received the most votes from a public poll is this one, by Matthew Blackett of Spacing Media: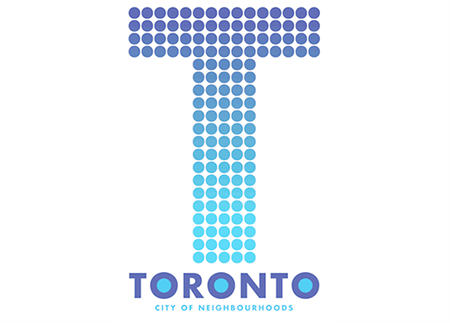 The inspiration behind the design comes from Toronto's grid system of streets, with each of the 140 circles representing one of Toronto's 140 recognized neighbourhoods. The shades of blue used in the logo design stem from the traditional Toronto colours, which are used in the logos of three of the city's major sporting teams: the Toronto Argonauts football team, the Maples Leafs ice hockey team, and the Blue Jays baseball team.
Along with the logo design, Blackett has come up with a new slogan for Toronto: "City of Neighbourhoods" to represent the city's diversity and variety.
Despite the efforts that contestants went to to create their logo suggestions, none will be adopted as the official city logo – it was purely an exercise conceived by The Global & Mail in response to a previous campaign whereby Torontans were asked what they change about their city.
According to Shannon Olliffe, supervisor of design services for the city: "I like the idea of representing the neighbourhoods and diversity of the city." But, she continues: "I don't believe the concept, as is, could work as a corporate logo.
What do you think? Do you like this logo design, and if so do you prefer it to Toronto's existing logo (below)?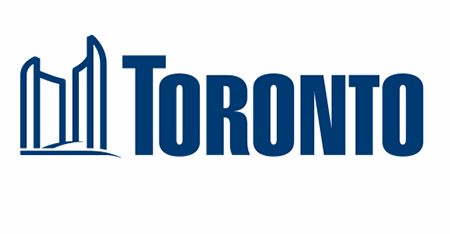 About the Author:
Although her primary niche is in scientific writing and editing, freelance writer Lisa Martin is also a creative type with an eye for design. She regularly works alongside graphic designers and as such has a keen interest in the development of logos and branding.