November 21st, 2014
Anglo-Irish pop sensations One Direction are never far from the media spotlight, but this week one member of the five-piece band was involved in a heated debate with a journalist – over a logo.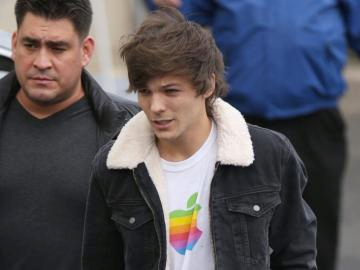 Louis Tomlinson, 22, heart-throb for millions of young teenage fans all over the world, was recently papped wearing a t-shirt emblazoned with the original 1977 Apple logo, featuring its then trademark rainbow-coloured stripes.
We've all become so used to the plain or glowing white Apple adorning our Macbooks, iPods and iPhones that I, for one, had completely forgotten that the logo used to be coloured! Here's a flashback: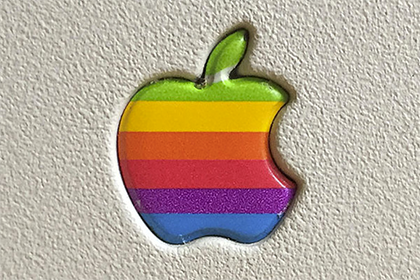 The rainbow Apple is now a distant memory – or it certainly seems that way for British journalist Jenn Selby. Writing for UK newspaper The Independent and clearly ignorant of the vintage logo design, she recently commented on Tomlinson's choice of t-shirt, asserting he must have been making a "statement" about recently 'out' Apple CEO Tim Cook.
Tomlinson wasn't happy. Somehow he took this to mean that the writer had called him "gay", and took to Twitter to lash out and defend his heterosexuality.
Personally, I think the journalist should have done her homework on the real origins of the logo, and her report was somewhat lazy – put the words "One Direction" and "sexuality" into any article and it's guaranteed click-bait (she notes with irony…).
However, for me the real issue here lies with Tomlinson. Firstly, he read between the lines and accused the journalist of saying something she hadn't. But even if she had 'accused' him of being gay, why should he be so offended?
About the Author:
Although her primary niche is in scientific writing and editing, freelance writer Lisa Martin is also a creative type with an eye for design. She regularly works alongside graphic designers and as such has a keen interest in the development of logos and branding.