November 15th, 2013
Guest blogging is pretty common these days, but guest logo design? That's a new one on me!
But that is exactly what Stephanie Germanotti – better known as Lady Gaga – did for the website of popular US newspaper USA Today on Monday.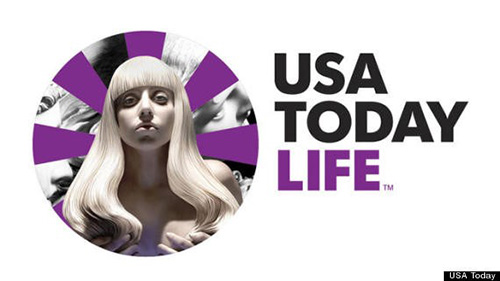 The logo featured Lady Gaga's face – looking relatively normal for once! – surrounded by rays of color in the trademark purple of the newspaper's 'Life' section.
In fact, further exploration into this subject reveals that Lady Gaga did not actually design the logo herself – the image is actually adapted from the cover of her forthcoming 'Artpop' album. It is not a photograph of the singer, but rather a photograph of a Gaga statue, created by neo-pop artist Jeff Koons.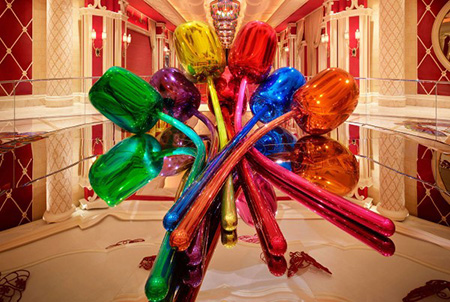 Koons is famous for creating sculptures of 'banal' objects represented in unusual ways. Famous works include his giant silvered balloon animal sculptures, and 'Tulips' (top), which was bought by a Las Vegas casino last year for a record $33.6 million. He has also created sculptures of other iconic celebrities including Michael Jackson with Bubbles the chimp, and fictional characters such as Popeye and the Pink Panther.
USA Today reported that Lady Gaga's logo design is the first of more 'guest' logos to come. Do you think this is a good idea? I think it is certainly a clever marketing ploy – every time someone reads an article in the Life section, they are reminded that Lady Gaga's new album is out soon! Do you think it will catch on?
About the Author:
Although her primary niche is in scientific writing and editing, freelance writer Lisa Martin is also a creative type with an eye for design. She regularly works alongside graphic designers and as such has a keen interest in the development of logos and branding.