May 1st, 2015
I haven't had the pleasure of visiting Montréal, home of LogoBee's HQ, but a recent rebranding of the regional tourism board has made me want to visit!
Arguably, Tourisme Montréal's previous logo – 'à la Montréal' (see below) was a little dated and tired. When I first saw it, I was perplexed by the lipstick 'kiss' – it seemed rather feminine and thus confusing as to who the logo was meant to appeal to. I also thought the lipstick made the more difficult to read.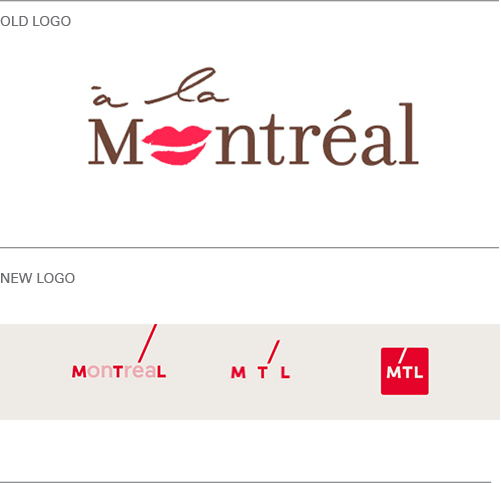 All that has changed with a fancy new restyle by agency LG2. The new Tourisme Montréal logo is bold, easy-to-read, gender neutral and very digital-friendly, as this video shows.
Read the rest of this entry »