October 30th, 2014
The brains behind an innovative new idea fusing typography with geography and computer science are seeking financial backing via crowdfunding platform Kickstarter.
German computer programmer Benedikt Groß and American geography student Joey Lee have teamed up to create the world's first font from real Google Earth satellite images.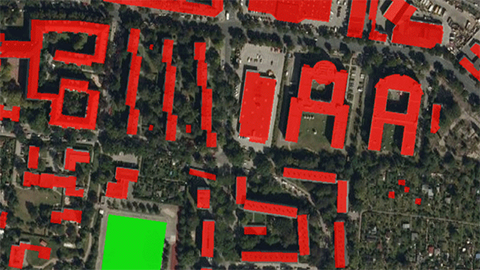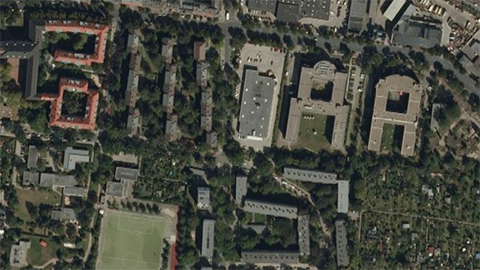 The idea developed from a random thought that came to Benedikt as he flew over Los Angeles one day. He noticed all the swimming pools in peoples' back yards, and wondered if there was a way to find out how many swimming pools there were in the Los Angeles area.
His thoughts turned to Google Earth, and he set about creating a computer algorithm that could identify blue, pool-shaped bodies of water from satellite images.
With Joey on board, the pair now hope to develop the technology to identify buildings in the shape of letters from satellite maps. Fonts are usually created from scratch by designers, but 'Aerial Bold' will be the first typography set to come from real geaographical data.
Far from being just a gimmick, Groß and Lee hope that the development of a reliable image processing algorithm could have benefits and uses outside the world of typography. They explain further in this Kickstarter campaign video: https://d2pq0u4uni88oo.cloudfront.net/projects/1345479/video-446696-h264_high.mp4.
At the time of writing they only need another $1000 in pledges for their project to be funded via Kickstarter – but they need to hot $10,000 by November 13.
About the Author:
Although her primary niche is in scientific writing and editing, freelance writer Lisa Martin is also a creative type with an eye for design. She regularly works alongside graphic designers and as such has a keen interest in the development of logos and branding.