October 22nd, 2014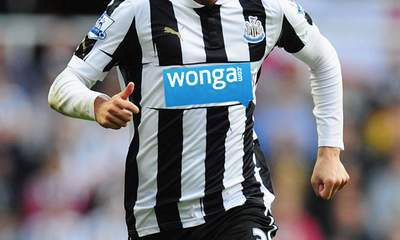 Advertising in the world of sport is big business. Not only are there advertisements on and around the pitch or court, but almost every single athlete or sports personality also wears at least one sponsored brand on their clothing.
In British football (soccer), every team has a big corporate sponsor, ranging from telecommunications companies to financial institutions to airlines to high street brands. In short, almost any company that has enough cash to pay for the publicity can bid to feature on the front of a team's kit.
There are a few restrictions, for example in the UK the advertising of cigarettes and other tobacco-related products has long been completely outlawed. While alcohol and gambling companies may sponsor sports teams and events, their logos must not appear on any replica clothing made for children.
A group of members of the UK parliament (MPs) recently proposed that so-called 'pay-day lender' sponsors be treated in the same way as alcohol and gambling advertisers.
'Pay-day lenders' offer short term loans for small amounts of money, allegedly to help tide you over at the end of a long month until you next get paid. However, the interest rates are astronomically high meaning that the small loan ends up costing far, far more. In a struggling post-recession economy, these loan sharks are contributing to the national debt more than ever before.
The best known of these companies in the UK is 'Wonga' (a British slang term for 'money'), which currently sponsors the Premier league football team Newcastle United, and the Championship team Blackpool.
One Newcastle MP, Chi Onwurah, justified the proposal by saying: "These shirts are expensive with people paying for the privilege of advertising a payday loan company which has been making astronomical profits off the backs of people they shouldn't have been lending to in the first place."
What do you think? Should payday lender logos be removed from children's replica shirts? Will it make any difference to the number of people using these loan shark companies?
About the Author:
Although her primary niche is in scientific writing and editing, freelance writer Lisa Martin is also a creative type with an eye for design. She regularly works alongside graphic designers and as such has a keen interest in the development of logos and branding.