February 6th, 2014
Bruce Yan is a graphic artist who takes familiar logos and icons and reimagines them with cartoon characters from our childhood. Sadly, you've just missed his first ever solo art show, which was held in Los Angeles on February 1st, but he has been getting a lot of attention on the internet so I'm sure it's not the last we will see of him!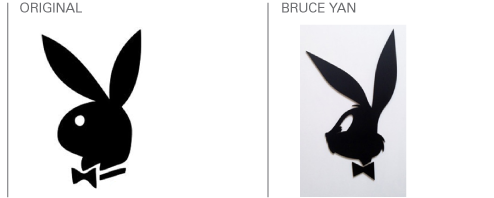 In Bruce Yan's world, the Playboy bunny, associated with the adult world of Hugh Hefner's hareem of glamour girls, becomes childlike and innocent in the form of Bugs Bunny.
The original Starbucks' mermaid – or, more accurately, siren – was inspired by the seaport roots of the first Starbucks coffee shop in Seattle. Bruce Yan cleverly turns the Siren into Ariel, the Little Mermaid. Notice that the Siren's crown has become Sebastian the lobster!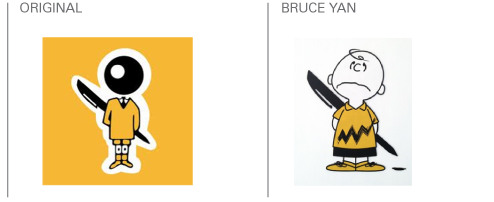 Charlie Brown was just made to be the Bic pen guy – he even has a black pen squiggle on his shirt!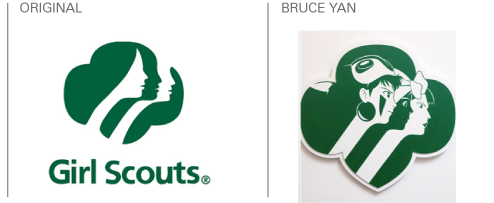 I love this. The classic girl scouts badge becomes three feisty, anime Ghibli characters in the true feminist spirit of the girl scout movement.
For more information about Bruce Yan, you can 'like' his Facebook page: https://www.facebook.com/mrbruceyan. To see more of Bruce's work, or to buy original prints and artworks, please visit: http://nineteeneightyeight.com/collections/bruce-yan-brand-new.
Although her primary niche is in scientific writing and editing, freelance writer Lisa Martin is also a creative type with an eye for design. She regularly works alongside graphic designers and as such has a keen interest in the development of logos and branding.