August 3rd, 2015
In the UK room temperature "real ale" has been the drink of choice for bearded old men for centuries. However, in light of the huge craft beer revolution across the pond, it's now bearded younger men (and women, though less bearded) – of the hipster variety – who can't get enough of the chilled versions of this traditional beer.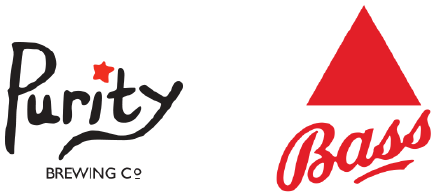 I recently took a tour of a craft brewery near my home town, the Purity Brewing Co. As well as learning more than I ever though possible about the brewing process, and tasting more than I should have of their delicious ales, I was also interested to learn about the evolution of the company's logo and beer brands.
The company's founders previously worked for Bass, one of the biggest and oldest breweries in Britain. The Bass logo, which – incidentally – in 1876 was the first ever logo to be registered as a trademark in Britain, features a simple yet effective red triangle. As a tribute to their former employer, a simple red star was chosen for Purity's own brand, with a simple, modern font.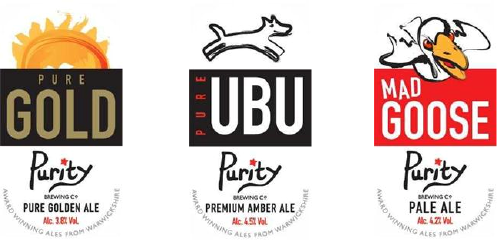 As for the beers, the award-winning 'Pure Gold' (my favourite!) is described as "golden" and "bright" with a "clean, citrus, dry, sharp" smell and a "fresh" and "zesty" flavour. Its logo represents the trajectory of the sun as it crosses the sky in the vast open farmland where the brewery is located.
'Pure UBU' is named after the head brewer's dog who was known as the "useless bloody urchin" after always getting in the way!
'Mad Goose' pale ale gets its name from another animal resident of the brewery grounds. While waiting for a new PR consultant to arrive for a meeting, the brewers eventually called to find out why she was so late. The reply: "I'm here, but I can't get out of my car because a mad goose is trying to attack me!"
I love the stories behind the brands – what's your favourite craft beer, or indeed craft beer logo?
About the Author:
Although her primary niche is in scientific writing and editing, freelance writer Lisa Martin is also a creative type with an eye for design. She regularly works alongside graphic designers and as such has a keen interest in the development of logos and branding.