March 7th, 2012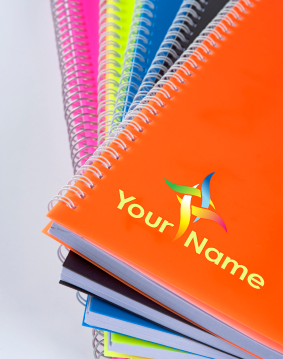 Having an eye-catching company logo is a great start to promoting your business, but how do you plan to connect with your target demographic once you have the logo? How will potential customers learn about your business? Traditional advertising media—television, radio, and print ads—can be cost-prohibitive for small businesses, and marketing on the Internet is easier said than done. That's why promotional products are such an attractive alternative to businesses just starting out.

Promotional Items Advertise When You Can't
We have all seen promotional items—custom t-shirts, printed coffee mugs, personalized water bottles, and so on—but have you stopped to consider just how powerful they are? For example, in the Advertising Specialty Institute's annual Impression Study, the organization found that the standard tote bag registers over 1,000 unique impressions every month! What's more, such items are often perceived as less "pushy" than traditional advertising forms. Indeed, promotional items represent the most effective form of ambient advertising available today.
Promotional Items Are Cost-Effective
To extrapolate the example above a little further, let's say each promotional tote bag costs $2. This would put the cost per impression at 0.002 cents a piece. When considering the life of the bag can run upwards of 2-3 years, the products become even more cost-effective. When comparing that to the cost of running a television ad, renting a billboard, or running a pay-per-click campaign, it's easy to understand why so many businesses employ promotional items as one of their marketing methods.
Promotional Items Drive Business
In addition to being cost-effective and effective ambient advertising, promotional items can also contribute directly to additional business for your company. The ASI study mentioned earlier also found that recipients of a promotional item were at least 50% more likely to do business with the company that had sent it. If that weren't enough, in simply receiving the gift, recipients' opinions of the company also improve. So whether your business wants to stir up some goodwill among your client base or needs to generate more sales this quarter, make sure you think strongly about ordering promotional items.