August 10th, 2016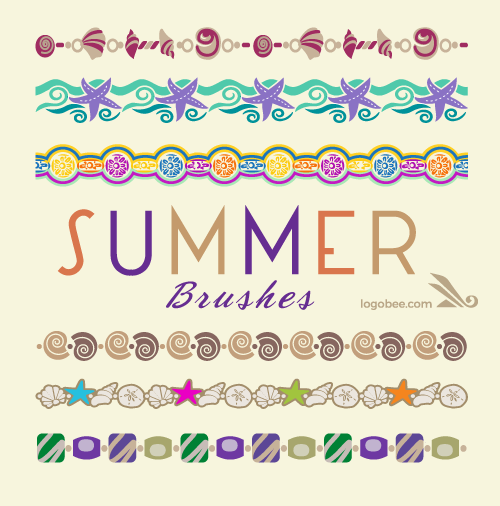 The follow-up to our summer-themed frames is finally here! This time, we have a set of brushes for you to use at your convenience! They are more flexible than fixed frames, so you can do so much more with them!

You can easily reshape your frame…

Choose which elements to incorporate into the frame, then modify the proportions of these elements at will...

And change up the color palette to really bring out the vibrant colors of summer.

You can outline any one of the brushes, ungroup its elements, modify them at your convenience, and use them to create a whole new brush. The possible variations are endless! To learn how to work with brushes in Illustrator, you are welcome to visit our frame tutorial guide.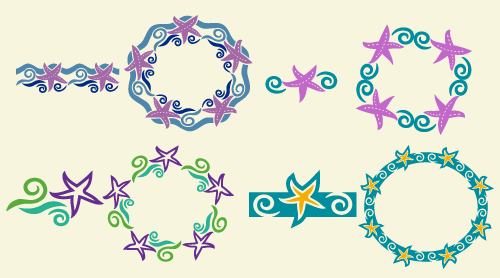 If you choose to use the brushes as they are, you can create the following frames with them: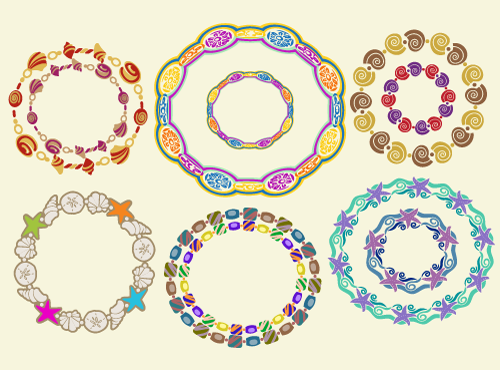 The file is saved in the Illustrator CC format to keep all of the brushes' features.
Enjoy the brushes, but most of all, enjoy the remainder of your summer!