November 8th, 2007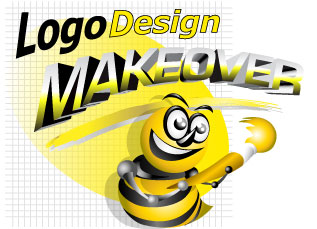 LogoBee.com, one of the internet's most respected online logo design firms, is happy to announce another Logo Design Makeover Giveaway this year. For the event, LogoBee donates its professional logo design services to select non-profit and charity organizations that need a fresh or new logo! Most non-profit groups do not have the time or graphic design expertise to deal with this important aspect of marketing on their own. LogoBee offering their services free of charge presents these organizations with a fantastic opportunity! Due to the overwhelming response in past Makeover Giveaways, LogoBee has donated its graphic design services to 25 non-profit organizations; 15 of these were chosen in the 2006 event. Last year the organizations that were selected included PEPY Ride, Florida Atlantic Research & Development Association, MEDICO, International Primate Protection League, Voluntary Committee of Lawyers and Women Helping Women. This year LogoBee will again be donating up to ten
logo design
packages, valued at $425 each. These packages include business card and stationery layouts that incorporate the new logo.
Contest Details:
LogoBee's Makeover Giveaway is open to any and all non-profit and charitable organizations in North America. No existing
logo design
is required; however the applicant should be able to express how a new logo will contribute to the efforts and success of their organization. The applicant should also provide a brief summary of their organization/charity and their mission statement. Deadline for entries is December 4th, 2007 at 11:59 pm (EST). Please submit an entry at
http://www.logobee.com/contact/contest-premier-form.htm
to register!
About LogoBee.com:
LogoBee offers complete customer satisfaction and a variety of packages that include business card, brochure and stationery design; they also offer top-quality web design services to businesses everywhere. For more information or to view our
logo design
gallery, please visit our website at
www.logobee.com
Read the rest of this entry »