October 16th, 2013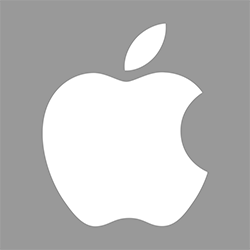 Technology firms Apple and Google are the most valuable brands on the planet, according to the results of a recent Interbrand report on the Best Global Brands.
The results are a blow for Coca-Cola, which, until now, had been in pole position every year for the past thirteen years. Although the value of Coca-Cola is reported to have increased by 2% to $79 billion, it didn't increase as much as those brands that leapfrogged it to the top spots. The Apple brand, with its simple, iconic bite-of-the-apple logo, is today worth more than $98 billion – 15 times its value back in 2000 when it reached the modest heights of #36 in the global list. This monumental increase can be attributed largely to Apple's suite of on-trend products, including the MacBook, iMac, iPod, iPhone and, most recently, the iPad, the must-have gadget for all tech fans.

Google, too, with its colorful typographic logo, has increased in value by 34%, thanks mostly to their Android platform and innovations such as Google Glass and a self-driving car.

Apart from the two brands at the top of the list, another brand worth mentioning from the Interbrand list is Facebook. Who doesn't have a Facebook account? Despite being ranked only at #52 overall, it was, in fact, the #1 top rising brand of 2013. According to the report, despite disappointing share performance when first entering the stock market, Facebook has increased its global user base by 26% in the last year, and mobile users by over 50%. As well as this, Facebook's acquisition of on-trend companies such as Instagram mean that its continued growth is certain. I was surprised to note that there were no other social brands on the list, but with Twitter's recent flotation on the stock market, I am sure this will change in the next few years.
About the Author:
Although her primary niche is in scientific writing and editing, freelance writer Lisa Martin is also a creative type with an eye for design. She regularly works alongside graphic designers and as such has a keen interest in the development of logos and branding.