April 9th, 2015
I'm generally not a fan of logo design competitions – they always seem like such a good idea; a way to engage your target market and perhaps find some as-yet undiscovered (and therefore cheap!) creative genius to help sell your brand.
In reality however, they can be a bit of a waste of time. For businesses who are serious about getting their branding and identity "right", I'd always advise to hire a recommended and reputable designer or agency – someone who really knows what they are doing.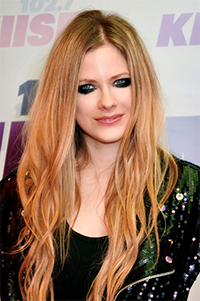 "Avril Lavigne 2013" by Glenn Francis - Own work. Licensed under GFDL via Wikimedia Commons
That said, it would be remiss of me to dismiss the use of a logo design competition when it concerns a charity or nonprofit organisation. When budget is an issue, and when an A-lister celebrity like Avril Lavigne gets behind the idea, who am I to say it won't work?
Canadian pop-princess Avril, who allegedly suffers from Lyme disease, is backing a contest to design the logo for her latest single, "Fly". All proceeds from sales of the single will go towards to the Special Olympics World Games in Los Angeles, USA, this summer.
Apparently Avril will be hand-picking the winning design herself and it will feature on a range of Games-related merchandise.
About the Author:
Although her primary niche is in scientific writing and editing, freelance writer Lisa Martin is also a creative type with an eye for design. She regularly works alongside graphic designers and as such has a keen interest in the development of logos and branding.