March 4th, 2014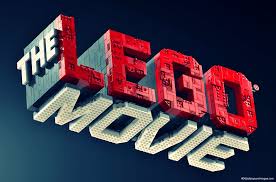 In my home country, the UK – and I'm sure it's the same in other countries too – there are a LOT of annoying TV advertisements. That's not to say the ads aren't effective, but there are just some adverts that get over-played, whose jingles get irritatingly stuck in your head, or that just plain don't make sense.
But every once in a while, a TV advertising agency does something a little bit different – they create a different kind of ad that piques your attention, or use a novel device as a way of hooking you in.
Recently, on the British national TV channel ITV, viewers watching one of our most popular celebrity reality TV contests, Dancing on Ice, were treated to not just one imaginative ad during the half-time break, but an entire intermission featuring advertisements done Lego-style.
Some of the UK's biggest brands, with some of the most currently popular ads, were recreated entirely from the world's favourite plastic building blocks using stop-motion filming techniques. It was brilliant! Ads for a popular UK hotel chain Premier Inn, the British Heart Foundation charity, telephone and broadband internet provider BT, and a car insurance comparison website Confused.com all got a Lego makeover.
Of course, this wasn't a random event. Created by media agency PHD, in collaboration with content firm Drum, the reason behind the 'Lego-mercial' stunt was to promote the UK launch of Warner Brothers' new movie, "Man in Plastic" – the first ever feature length picture made entirely from Lego. The movie trailer was also shown during the commercial break.
I just love it when designers think outside the (Lego) box!
You can view the Lego-mercials here: http://youtu.be/HSbYBzUEQlc
And for those of you not in the UK who might not recognise the ads, here are the originals for comparison!
Premier Inn: http://www.youtube.com/watch?v=Zpl9-QO2bC0
British Heart Foundation: http://www.youtube.com/watch?v=ILxjxfB4zNk
BT: http://www.youtube.com/watch?v=tmRoySbnQYk
Confused.com: http://www.youtube.com/watch?v=BflJzr-Dgj0
Although her primary niche is in scientific writing and editing, freelance writer Lisa Martin is also a creative type with an eye for design. She regularly works alongside graphic designers and as such has a keen interest in the development of logos and branding.