April 24th, 2015
We didn't even know we needed one, but the launch of the Apple Watch this week is sure to take the world by storm. Market experts are predicting that, like many of Apple's other products, it's the creative design types who will be at the front of line to purchase one of these wrist-based mini-computers.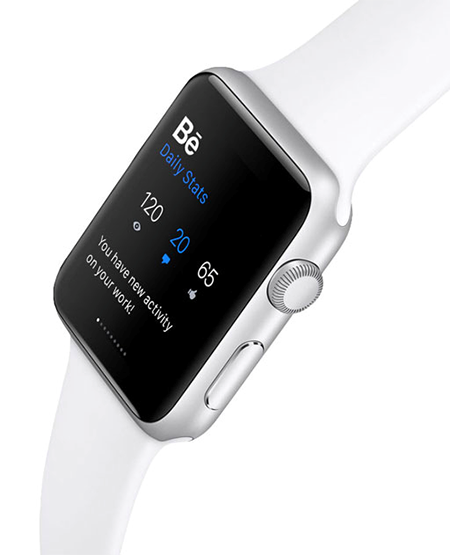 The Apple Watch does all kinds of cool things using Apple's now familiar app-based operating system. You can pick up your email and text messages, talk to Siri, listen to music, track your heart rate, steps taken and calories burned, check on the weather report, find something on a map – oh, and you can tell the time, of course!
But back to those creative types I mentioned earlier – if you consider yourself to be in that caetgory, rejoice, because Apple announced this week that the Apple Watch would also be compatible with Adobe Creative Cloud apps.
Yes, that's right, the Apple Wath supports three Creative Cloud apps – Behance, Color CC and Creative Cloud – to "extend[ing] the creative process to the wrist".
Fans of the Behance apps can now keep track of their Inbox, Notifications, My Work and Nearby directly from the wrist. It also acts as a remote control for your Airplay presentations.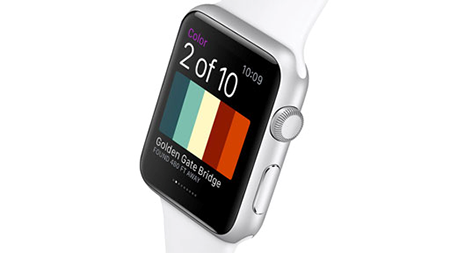 Users of the Adobe Color CC iPhone app can now pair it to their Apple Watch and use geolocation to reveal color themes that were captured nearby. You can also add new colour swatches to the CC app via your watch, or send it to your iPhone or iPad for editing.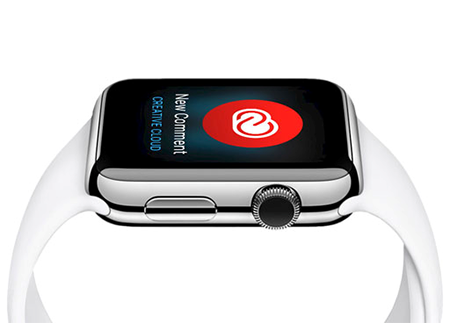 And finally, as if you already had no excuse to become disconnected from your coworkers, the Creative Cloud app now supports the Apple Watch to keep you up to speed on collaborative design projects.
Do you think you would use the Apple Watch?
About the Author:
Although her primary niche is in scientific writing and editing, freelance writer Lisa Martin is also a creative type with an eye for design. She regularly works alongside graphic designers and as such has a keen interest in the development of logos and branding.