May 10th, 2013
Why does Rapid Realty reward employees for getting the company's logo tattooed anywhere on their body?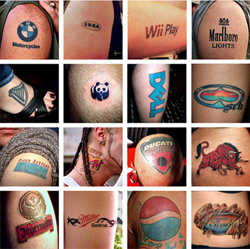 Image source: mix967.ca
The concept of the "human billboard" is not exactly novel. We have all seen people sandwiched between a couple of boards, or racers proudly wearing dozens of logos all over their clothes. It is only logical the next step would be logos tattooed directly on someone's body.
Read the rest of this entry »