August 12th, 2014
When you are handing out a business card, you are introducing someone to your company for the first time. It is therefore important to make a good first impression with an attractive logo design, as well as a well-designed business card that projects quality, professionalism and a dash of pizzazz to set yourself apart from the crowd.
LogoBee logo design has come up with some guidelines to consider when having a card designed. Having a good logo design is a great start but it is equally important for your card to do your logo and your business justice.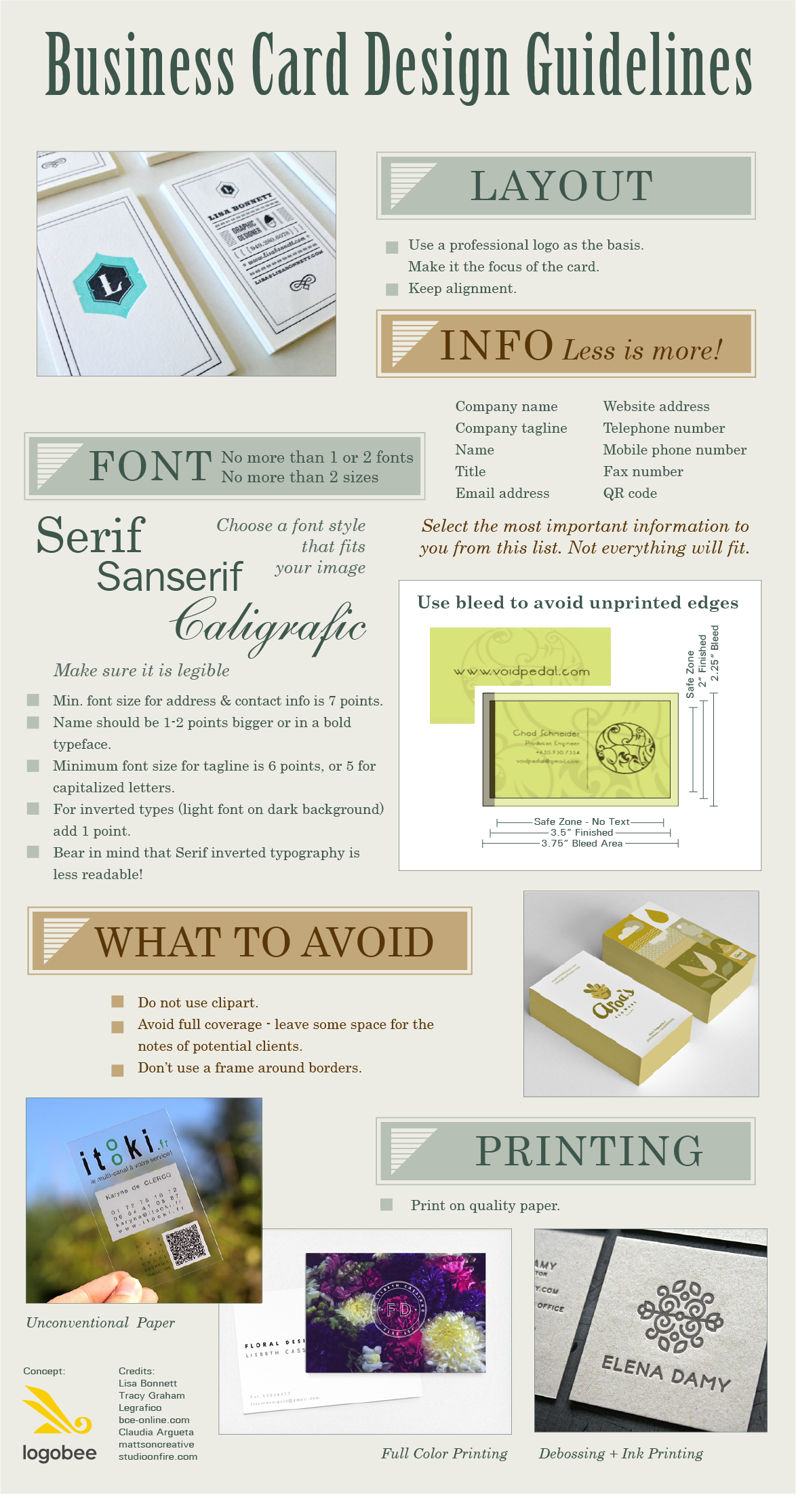 Click the image to view larger.
If you like this infographic you can embed it in your site using the following link:
<a href="http://www.logobee.com/blog/post/business-card-design-guidelines"><img src="http://www.logobee.com/uploads/business-card-guidelines.png" alt="[Card designs]: Business Card Design Guidelines" title="[Design Guidelines]: Business Card Design Guidelines"></a><br />Courtesy of: <a href="http://www.logobee.com">logobee.com</a>