September 23rd, 2013
According to 57-year old Peter Saville, the graphic design industry practices "mass mind control and triviality that enslaves people to consumption." Not exactly the words you would expect to hear from the recent recipient of the London Design Medal, the most prestigious design award in the UK.
But then again, Peter Saville is a man of many contradictions.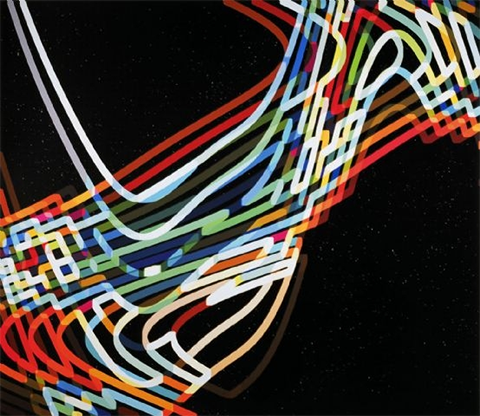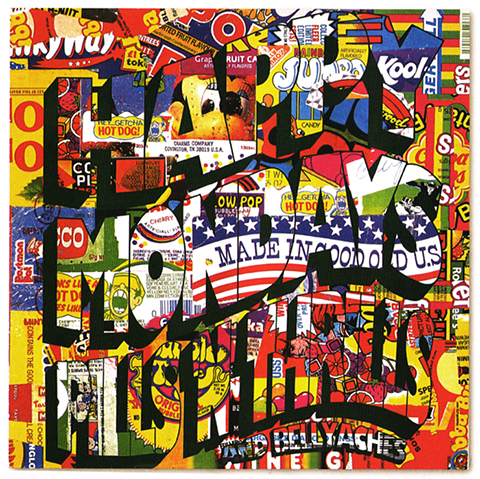 Saville, now considered by many in the industry to be a pillar of British pop culture, is most known for the striking record sleeves he designed for the Manchester-based Factory Records label in the late seventies and into the eighties. Co-founded by Saville and Tony Wilson, Factory Records wasn't just a label; it was the foundation for an entire movement in British music – a cultural scene known as 'Madchester'. A hedonistic time of sex, drugs and all night parties at the infamous Haçienda nightclub, Madchester gave birth and inspiration to iconic bands such as Joy Division, New Order and the Happy Mondays.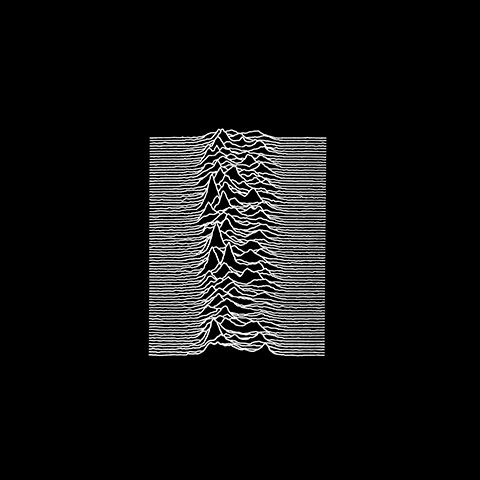 In designing a record sleeve, Saville would rarely receive a brief from the band he was designing for, and didn't even listen to the record that the design was supposed to represent. His first sleeve for Joy Division (top), for their 'Unknown Pleasures' record, features a wave image that many assumed was a heartbeat, but was in fact a pulsar wave. Seemingly unconnected to Joy Division at all, on closer inspection, there was some method in Saville's madness. He likened the waveform to the tightness of the band's drummer, and pointed out that this particular image came from Jodrell Bank, an astronomical observatory located very close to Manchester. Since the band had whimsical ideals of wanting to make music, not sell records, it was felt to be 'too obvious' and 'uncool' to put the band's name, or the record title, on the sleeve, which – here's another paradox – helped it to reach cult status.
Another Saville Joy Division cover that made the headlines was that for 'Closer', one of the first gothic rock albums of the era. The cover depicts an Italian family tomb and was released in 1980 shortly after lead singer Ian Curtis' suicide. Known for his controversial tendencies, many wondered whether Saville had gone too far with this design – surely, with Curtis' death still raw, this record sleeve was designed in very poor taste? Though the timing was indeed unfortunate, popular music magazine NME defended Saville and revealed that they had been displaying pre-release prints of the album's cover in their offices for at least two months before Curtis' death.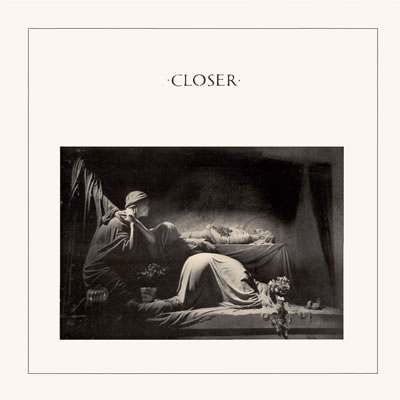 Even if the tomb connection had been a genuine attempt at shocking the establishment, Peter Saville seems to have reached that elevated status of 'rock and roll cool' that means he can get away with whatever he likes and people will still love his work – yet another conflict with his own contempt for consumers' unoriginality in demanding whatever trend they are fooled into following. Case in point: in a recent collaboration with fashion label Lacoste, he was asked to design something special to celebrate fashion label Lacoste's 80th birthday. His brief? "Do whatever you like but don't touch the crocodile". His response? "I destroyed the crocodile". Not the most conventional approach to design, but one that, for Peter Saville at least, seems to have worked.
http://www.youtube.com/watch?feature=player_embedded&v=XzxrcHVqz00.
About the Author:
Although her primary niche is in scientific writing and editing, freelance writer Lisa Martin is also a creative type with an eye for design. She regularly works alongside graphic designers and as such has a keen interest in the development of logos and branding.