October 17th, 2014
They say imitation is the sincerest form of flattery, but counterfeit goods cost the design industry billions of dollars each year.
When it comes to fakes and the real deal, sometimes the difference is very obvious. I remember holidaying in Greece when I was younger and seeing laughing at the misspelled brand names for sale in the local market - "Adibas", "Pansoanic" and "Reebock" spring to mind. Why buys these things?!
Sometimes the difference is not in the spelling but the quality. Famous prints like Burberry tartan or the Louis Vuitton logo are seen not just on genuine designer bags and clothing in high end stores, but also on copycat goods made from plasticky, cheap materials sold on market stalls and in low-end wholesalers.
I recently read an article in the newspaper which asked the question, "Is Moschino's logo belt [below] the most faked accessory?"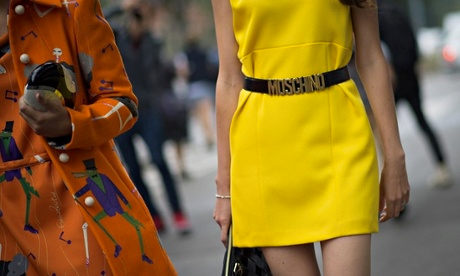 Read the rest of this entry »